8 Hijabi Brides So Serene You Cant Help But Say Mashallah
All brides are beautiful. Our recent feature on brides brought accusations us of enabling a cultural divide but, just as beauty lies in the eye of the beholder, so does common sense.
So, without defending our stance any further, we'll continue with our theme of Yaaas Queen-ing real brides. Next on our wedding agenda are hijabi brides. Mile-long think pieces have been written about this, both defending and criticising the hijab, and opinion is divided. In hindsight, though, at the core of feminism lies the freedom of choice. Hijab is a choice, and a gorgeous one at that – face-framing headscarves, each more unique than the other.
In fact, as you scroll through our selection of hijabi brides, you won't disagree. Traditions needn't always be suffocating; they can be beautiful and breathtaking too.
1. Here's to the bride who proves that beige can be bridal too. For her nuptial stylebook, she picks a beige outfit and a coordinated hijab. On top, she layers a gold-and-pearl mathapatti, and I am not crying… you are!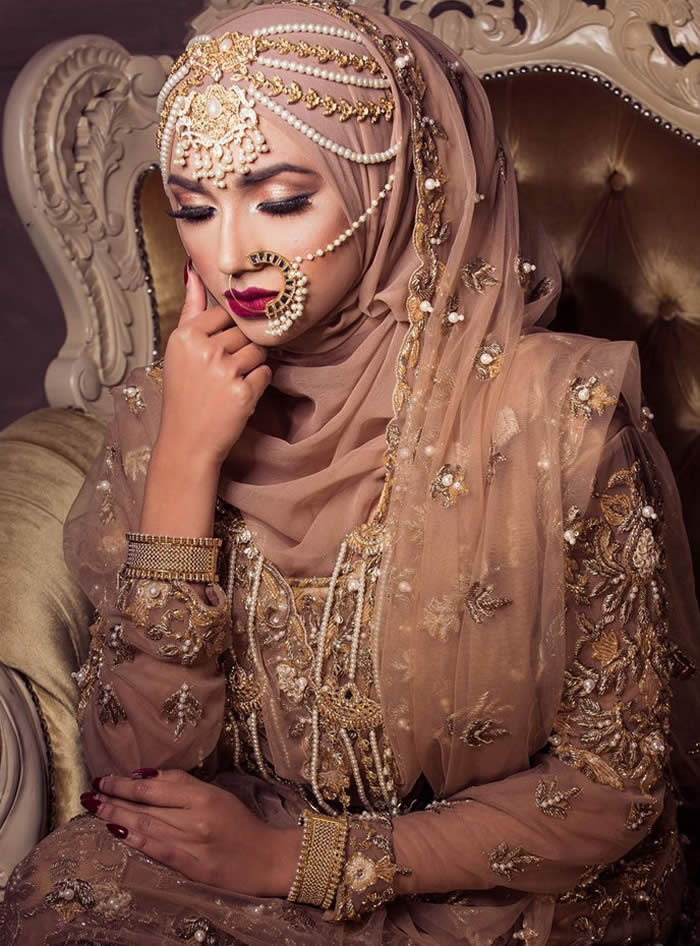 2. Some brides sport their hijabs under their veils, like this bride here who, in her decadent red lehenga, is giving us smokey-eye realness.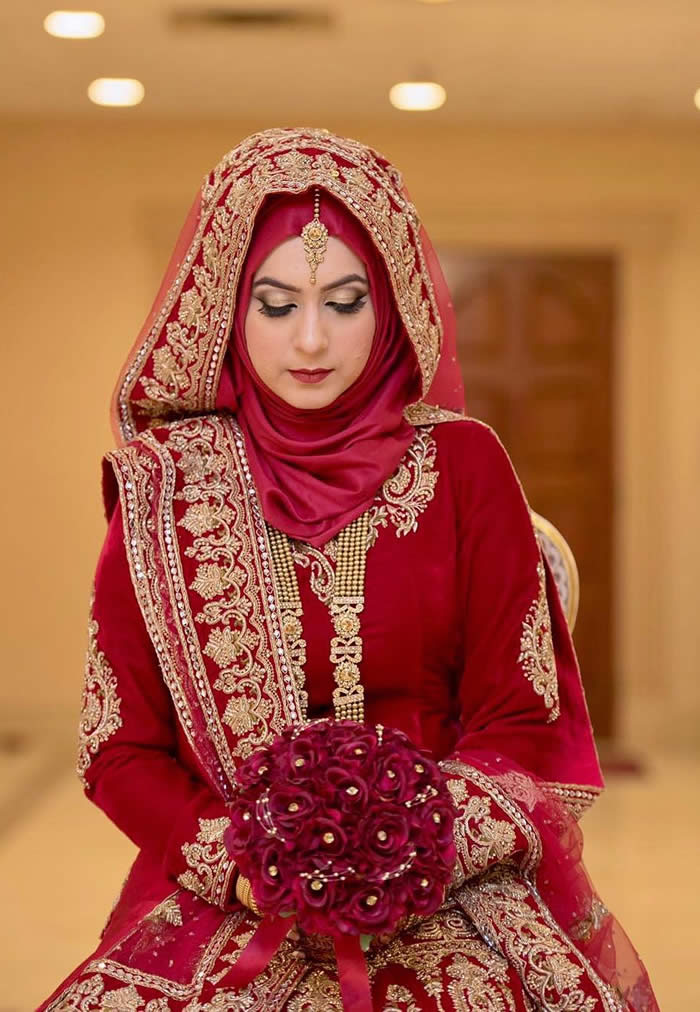 3. Be still, dear heart. This hijabi bride's wedding style is tugging at our heartstrings. Everything from the lace gloves to the fluffy tulle to the glittering headband is giving us a serious case of #GirlCrush. *Multiple heart emojis*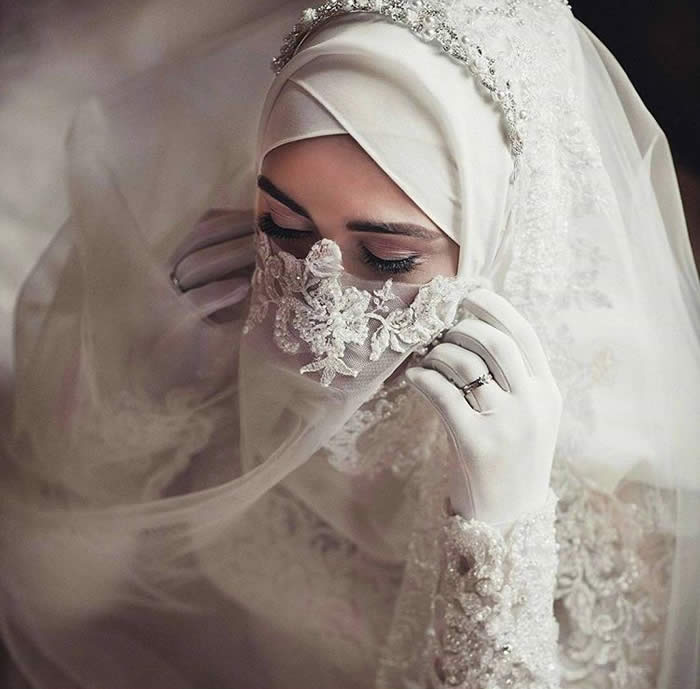 4. This bride who secured the perfect bridesmaid picture, with all her besties in tow, and who, BTW, dressed precisely according to bridal mandate. BRB, need to take a screenshot and send it to my girl gang.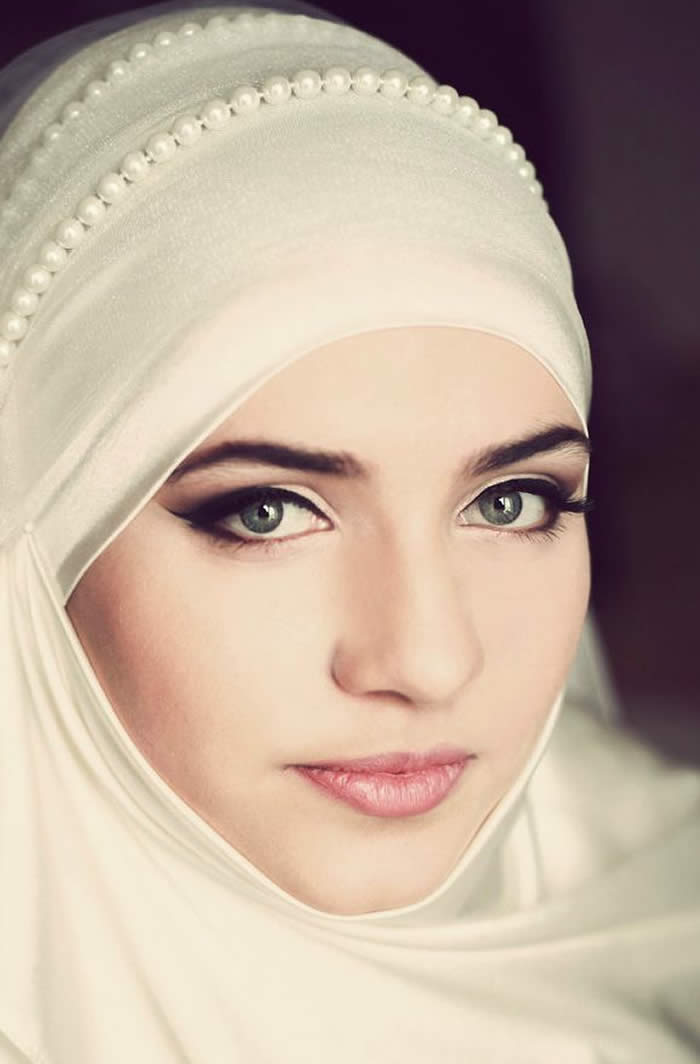 5. This curvy bride who proves that there is beauty in simplicity, and that flawlessly-fitting wedding dresses are irreplaceable.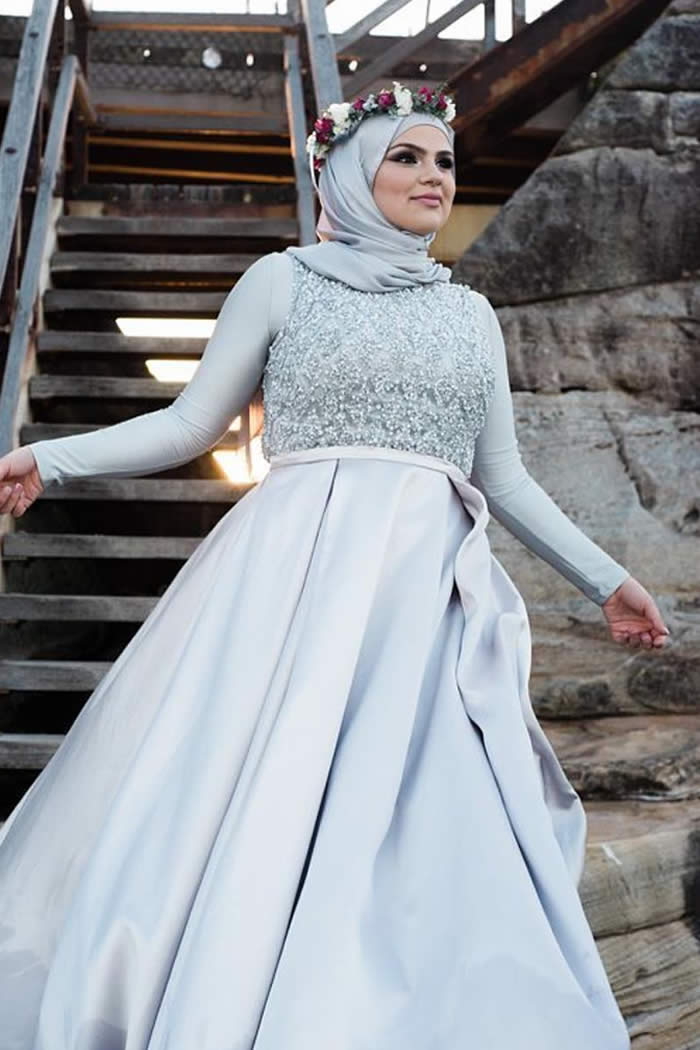 6. This bride's contrasting hijab-veil combination is everything. Notice how she matches the veil with her amethyst jewellery? Love.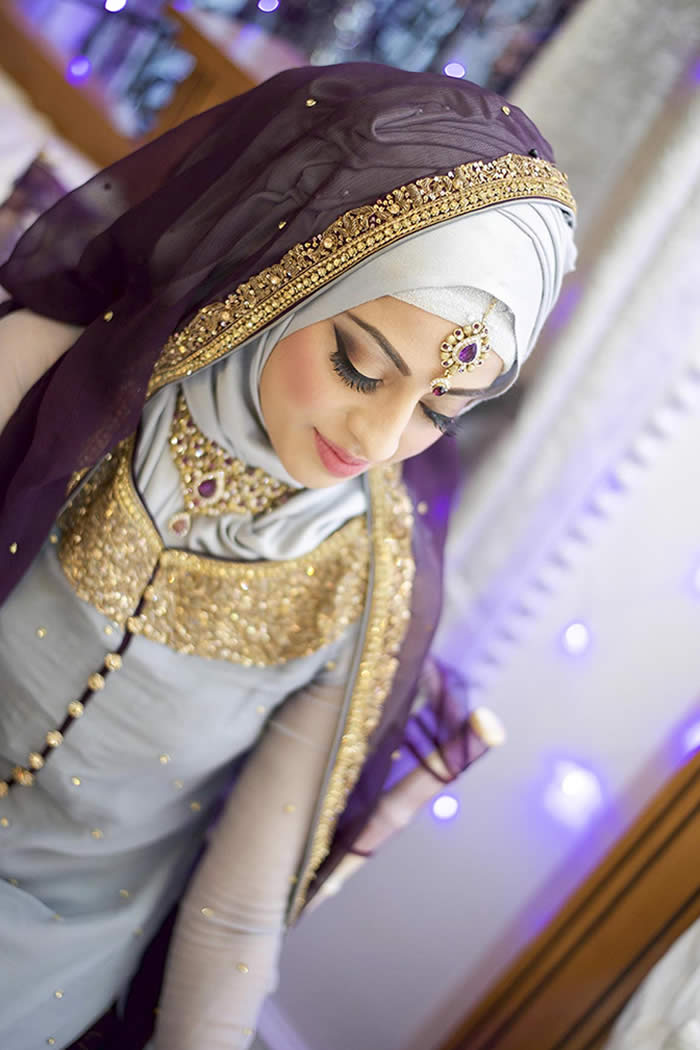 COURTESY BY: http://fashioncentral.pk/