9 best alternative perfumes
For people who prefer to travel light, whether it's on a daily basis using a small handbag, on weekends away or longer holidays, large bottles of perfume can weigh you down and take up precious space in cabin-sized suitcases.
Solid or gel perfumes, which can be applied using your fingers or using a brush or roll-on application, are an alternative version of your favourite scent, and the latest trend when it comes to applying fragrances. They're also smaller, lighter and reduce the risk of leaks or airport confiscations.
We tested a collection of alternatives to spray perfumes and compared their fragrance, size, ease of application and price. Not every brand has a solid or roll on perfume option, but most are cheaper as they're much smaller than their bottled counterparts.
Tom Ford Orchid Soleil Solid Perfume Compact, 6.2g: £120, John Lewis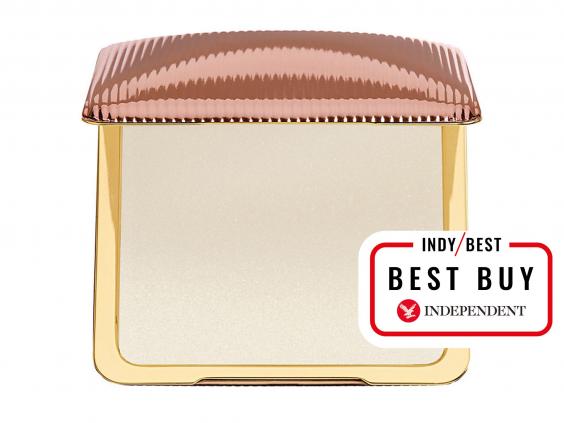 Encased in a beautiful rose gold, ribbed compact with a mirror, you apply this one with your fingers to pulse points. This perfume is the solid version of the best-selling 2016 spray fragrance and the rich, musky scent is combined with hints of spicy pink pepper, bitter orange, vanilla, patchouli and orchid. Its seductive scent works well for autumn and winter. And although it's more of an evening perfume, we enjoyed wearing it in the day, too.
Jo Loves Pomelo Frangrance Paintbrush Red Truffle 21, 18ml: £40, Net-A-Porter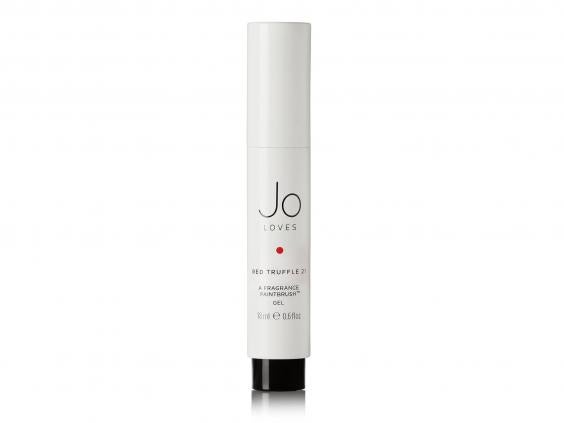 This paintbrush-style perfume is from the fragrance queen Jo Malone and her latest brand Jo Loves. It pumps gel out of the soft brush tip, which you can sweep across your skin. We only used one pump's worth of gel and applied to neck and wrists to get the equivalent level of scent as a couple of sprays of bottled perfume. The fragrance is delicate with crisp pine, fig and citrus, along with a truffle, which is ideal for autumn. The 18ml of liquid means you can take it on a plane too, but it is the largest on our list, taking up the most space in a make-up bag.
Diptyque 34 Solid Perfume, £3.6g: £36, Space NK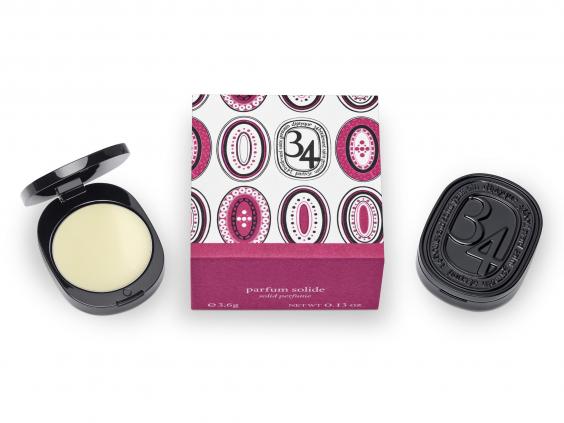 Named after the first Diptyque boutique on 34 Boulevard Saint Germain in Paris, this scent was made to celebrate the brand's 50th anniversary in 2011 and encapsulates the fragrance of the original store. The solid perfume, which you apply with your finger, is made up of autumnal notes including blackcurrant and fig, as well as warming spices that make it an ideal evening scent. The embossed compact is smaller than the others on the list and it comes with a handy, patterned protective case.
Aerin Beauty Garden Rose Cologne Rollerball, 6ml: £24, Net-A-Porter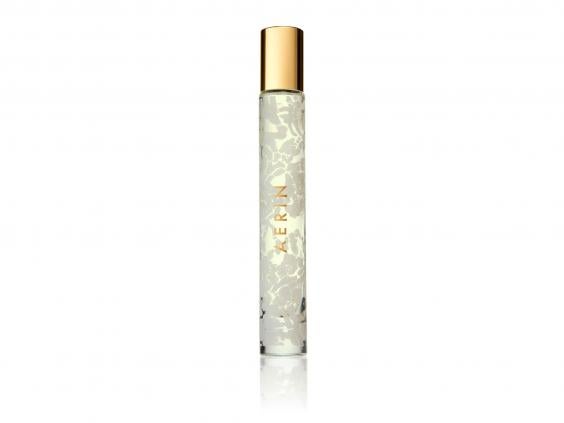 Aerin was created by the granddaughter of Estee Lauder and has a range of high-quality fragrances to pick from. But our favourite is this rollerball option, with its classic rose scent. It's slightly sweet and has a hint of musk, along with geranium, sandalwood and amber. A great option if you're looking for a daytime fragrance, it reminds us of an English rose garden. The slim, rollerball design is the ideal size for travelling too. Easy to apply on-the-go, the bottle's pretty, floral pattern is a stylish extra touch.
Ortigia Fico d'India Perfume Oil, 10ml: £15, Ortigia Sicilia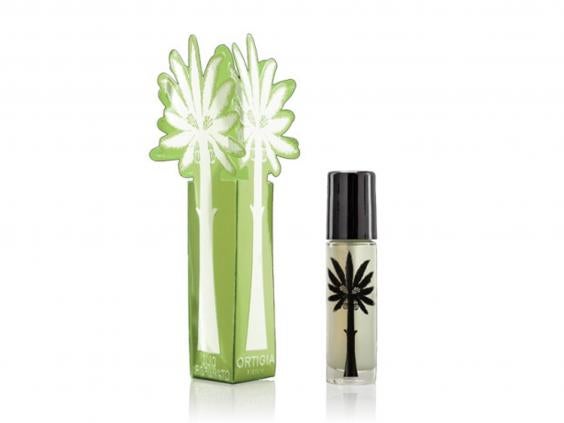 Each perfume by Sicilian brand Ortigia is distilled from locally sourced, natural ingredients . This roll-on fragrance uses a coconut oil as its base, which feels like an oily moisturiser and leaves a slight residue, so we only applied it to our wrists. Inspired by the surroundings of Sicily, the Mediterranean scent is made up of hints of fig and cedar, and creates a beautiful autumnal perfume. It's another travel-sized option, too.
Byredo Kabuki Perfume Gypsy Water: £42, Selfridges
Byredo was founded in 2006 by Swedish Ben Garham, and his fragranced brush has changed how to apply perfume. Based on the traditional kabuki brushes used in Japanese theatres, the scent is applied using a very fine, white powder that isn't visible on skin. This version is delicately fragranced with a combination of bergamot, pine needles, amber and sandalwood. To apply, simply sweep the brush across the neck and wrists a couple of times. Also available in two other scents.
Le Labo Patchouli 24 Balm Perfume, 7.5ml: £62, Liberty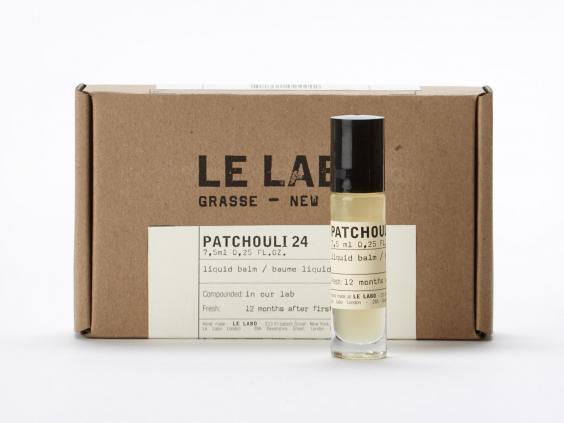 Made without testing on animals and it's alcohol-free, Le Labo Patchouli Balm is a good choice for those with sensitive skin. This heavily spiced and rather heady roll-on perfume, which uses the brand's number 24 scent (the numbers relate to how many notes are in each perfume), is handmade in New York with safflower seed oil. It has a rather intense, smoky scent initially but this is softened by hints of vanilla.
Lush Karma Solid Perfume, 6g: £9, Lush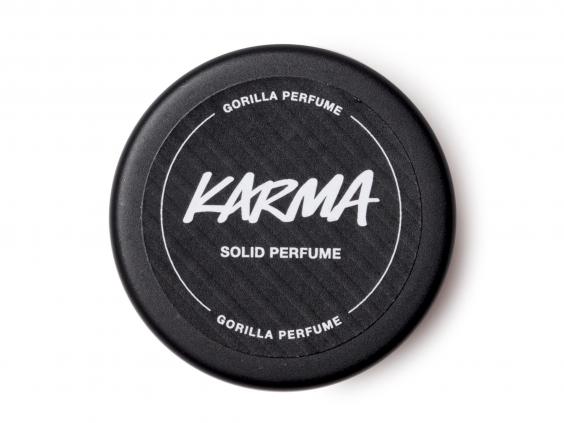 It's the cheapest on the list (and the smallest in size) but the Karma perfume from Lush lives up to the brand's signature bold scents. This one is handmade with essential oils such as organic jojoba oil and lavandin oil (similar to lavender), and includes hints of orange, spices, patchouli and finishes with a fresh note of pine oil, which we think suits summer nights well. It's handbag-friendly and comes in a little pot with a screw lid. Apply to skin with your finger.
Kate Spade Walk on Air Rollerball, 9.6ml: £25, Kate Spade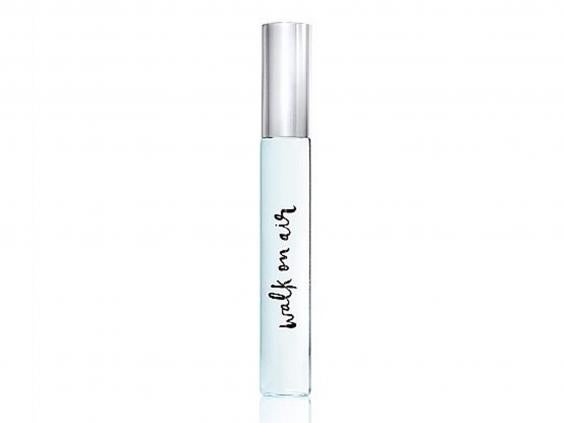 From American brand, Kate Spade, this eau de parfum roll-on seems like it was made solely for summery days, with notes of lily of the valley, magnolia and Egyptian jasmine. The name "walk on air" perfectly captures this scent – it's uplifting, light and airy, and reminds us of freshly washed linen. The sky blue tint to the slim, travel-sized bottle is a nice touch, too.
The Verdict: Alternative perfumes
We love the  scent and pretty packaging of the Tom Ford Solid Perfume, which is the only one to also include a mirror. But if you're after something a little more affordable, we think the Byredo Kabuki Perfume Brush smells gorgeous and makes applying perfume more playful and fun. For a more traditional liquid perfume, we really like the Kate Spade Walk on Air Rollerball, which is super-slim and ideal to take on your travels.
COURTESY BY: http://independent.co.uk/