Happy Birthday Divyanka Tripathi: The outsider who became television's reigning queen
In the best phase of her career, Yeh Hai Mohabbatein star Divyanka Tripathi continues to reign over television while her personal life continues to give us marriage goals.
Growing up as a tomboy, little did Divyanka Tripathi or her family and friends realise that she will go on to become the much-loved bahu of television. Demure and soft-spoken Divyanka can make anyone fall in love with her, thanks to her charming smile and positive vibes. Born in Bhopal, the second child to her parents, the actor has come a long way from the bylanes of her hometown. Divyanka is self-made and has dared to challenged fate through her sheer hard work and dedication. While she is busy holidaying in Bangkok on her birthday with husband Vivek Dahiya, we take you through her life, that's no less than a fairytale.
As a child, Divyanka woke up with dreams of becoming an army officer and even enrolled herself in the Bhopal Rifle Academy, and went on to become a champ in it. But before she got the chance to don the military uniform, came the opportunity of putting the greasepaint on her. A beautiful face and a strong personality, winning beauty contests became a usual affair for Divyanka. After making it big in her city, she decided to try her luck in participating in Zee Cinestars Ki Khoj, a nationwide talent hunt for actors in 2004. Though she did not win the show, it opened up the gates of the small screen for her.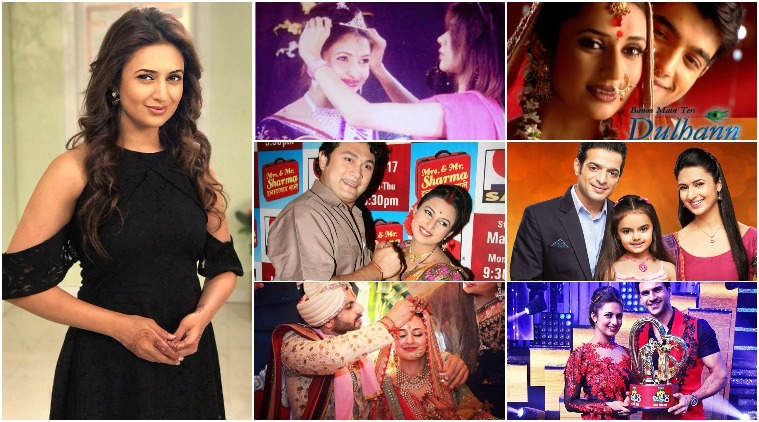 Then as luck would have it, in 2006, Divyanka bagged her debut lead project, Banoo Main Teri Dulhann. An outsider to this industry, this daily turned her into a star overnight. For the three years that the show was on air, Divyanka was showered with love from fans. Starting off as a village belle, the serial gave her the opportunity to prove her versatility, when it took a leap and presented her in a new modern avatar. Dulhann, also gave Divyanka a support system in Ssharad Malhotra, that was much needed for her to survive in the big city like Mumbai. Though destiny had much more stored for her.
While Dulhann gave her instant fame and a popularity unmatched in that time, the hunger to prove herself continued to burn inside Divyanka. After making the world cry with her, she decided to try her hands at comedy. She appeared in the reality show Comedy Circus and soon did back-to-back sitcoms, Mrs. & Mr. Sharma Allahabadwale and Chintu Chinki Aur Ek Badi Si Love Story. And to keep her acting juices flowing, she dabbled with some episodic based shows ranging from horror to romantic ones. Divyanka has confessed that doing comedy helped her polish her skills as an actor. The shows might not have turned super hits but Divyanka continued to be loved and how.
And then like a special gift from God, Ekta Kapoor's Yeh Hai Mohabbatein fell in her lap. Playing a barren woman who marries a man completely opposite to her, for the sake of his daughter, made her and the show a blockbuster overnight. Her love-hate chemistry with Karan Patel, both on and off screen, made them the much talked about television jodi in recent times. Her character as Ishita aka Ishi maa seemed to be aptly written for Divyanka. The same sweet persona, with a combined force of strength, kindness and innocence, Divyanka and Ishita seemed like two sides of the same coin.
While the show continued to reach greater heights, Divyanka faced a major low in her life when she called off her relationship with Ssharad in 2015, after being together for almost a decade. The breakup caused pain in the actor's life but being the solid woman that Divyanka is, she took it in her stride and worked hard to overcome the personal low. And like a phoenix, she rose from the ashes and emerged much more powerful. Post the fallout, not just the world but Divyanka too saw a different side to herself that seemed to have been lost in all these years.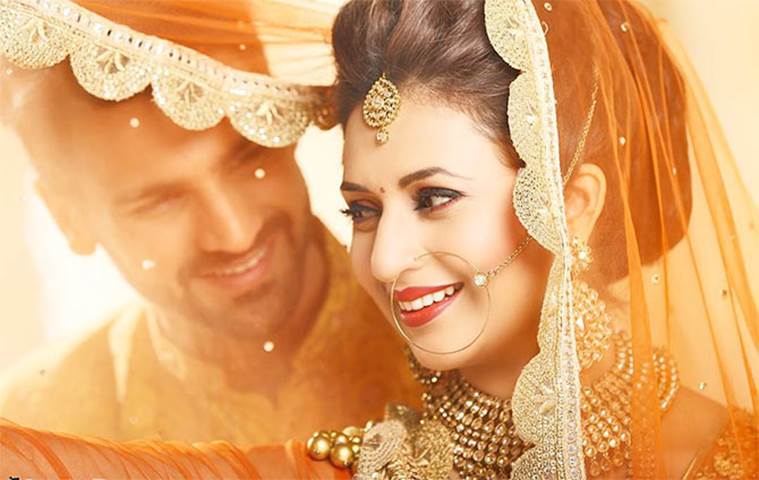 It's rightly said that when you have a heart of gold, you only deserve a life as bright as diamonds. And so, while our lady was enjoying her newfound singlehood, the cupid had set a different plan for her. A common friend got her formally introduced to co-actor Vivek Dahiya, sensing that they would make a great couple. And before we knew, Vivek, floored by Divyanka, proposed her for marriage. A simple girl at heart, Divyanka, even while at the peak of her career, said a happy yes to Vivek. After a brief dating period, Divyank, as they are lovingly called, tied the knot in a fairytale wedding in July 2016. The actors also won Nach Baliye 8, their first project together. The respect and love that they shower on each other makes us believe that matches are indeed made in heaven.
Yeh Hai Mohabbatein recently completed four years and its popularity has only seen a high with passing time. In the best phase of her career, Divyanka continues to reign over television while her personal life continues to give us marriage goals. As Divyanka steps into another year, we wish her happiness, success, prosperity and a blissful life.
COURTESY BY: http://indianexpress.com